I know I haven't blogged in almost 2 months but lets just pretend that never happened. I promise to get back into the routine. New year, new camera, new events.
From the beginning we knew that we wanted to do all of our save the dates and invites ourselves. This turned out to be a lot of stress but totally worth it. The
save the dates
weren't that difficult but the invitations turned out to be quite the project.
I gocco'd the reply cards first and they were simple and painless and turned out perfect.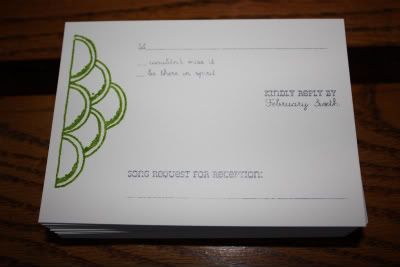 Then came the invitations themselves. Now the problem that I ran into was completely my own fault. I made the image just
a tad
larger than is recommended and realized that the size limit is there for a reason. I had to jimmy-rig my gocco with cardboard siding to allow for a larger surface area to print onto. It was quite the nightmare for a couple hours but it all worked out and we were able to print exactly the number we needed.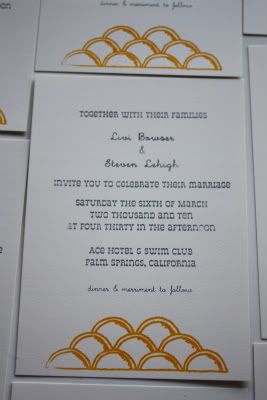 I did take the design from another source but I did hand draw it myself. The fonts were free from
dafont.
All gocco'd in a row!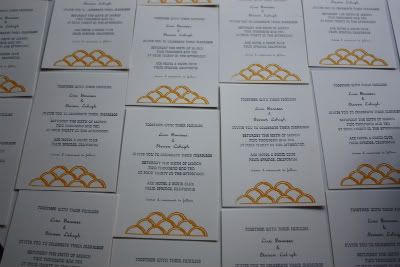 I would have loved to have all of the addresses hand calligraphed but in the end it is way out of our budget and most people toss em in the trash anyway. So I just went with labels from
Paper Source
and they made me just as happy.
(more on the Obama's invitation later)