Paloma's Nest
has been making it's rounds on the wedding blogs for awhile now so I decided to jump on the wagon and acquire one of their custom ring bowls for us.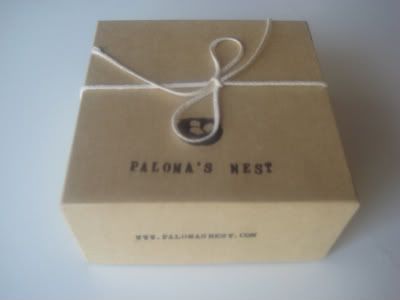 Paloma's Nest studio is powered by 100% renewable wind energy and uses recycled materials whenever possible. The packaging was almost as nice as the product itself! We aren't having a wedding party let alone a ring bearer so our officiant, Kelsey, will just have carry it in his pocket.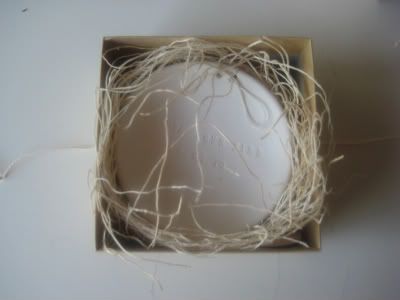 Not only will this be a wonderful keepsake from our wedding day but we can use it as an ornament afterward. Steve and I have a little tradition of buying/making/getting ornaments as vacation keepsakes and significant events or things in our lives. And I can't think of anything more significant in our lives up to this point than our wedding.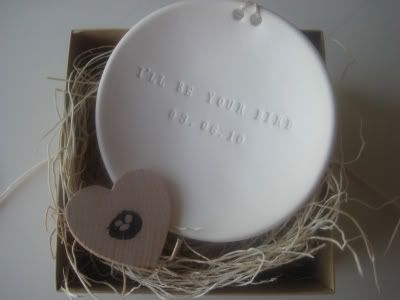 I can't wait to marry such a wonderful, loving, caring, intelligent, and funny man. He really is my other half and I am so much more complete with him.