I have always had a love of all things paper, especially cards. There are so many wonderful companies, big and small, making cards and if I had a letterpress I would love to be one of them. For me, working on a smaller scale at my kitchen table making cards for friends and loved ones is more than good enough. Recently I have been using scrap paper and origami sheets to make shapes and then using a glue stick to adhere them to blanks I have gotten from Michael's. Here is a last minute card made for my friends' wedding. I would use rubber stamps for everything if it wasn't so tedious.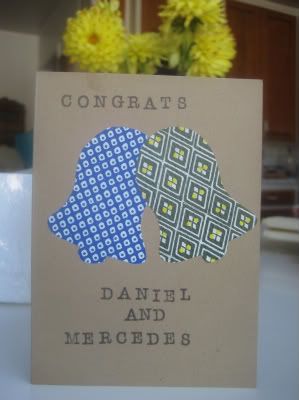 Once again the theme of making something yourself which you could easily buy comes up. A beautiful screenprinted or letterpressed card can cost you upwards of $3 but a pack of 12 blank cards and envelopes cost about $5 with the paper either being free from your scrap pile or a couple bucks for a pack of origami paper.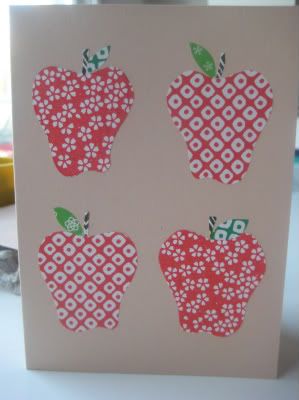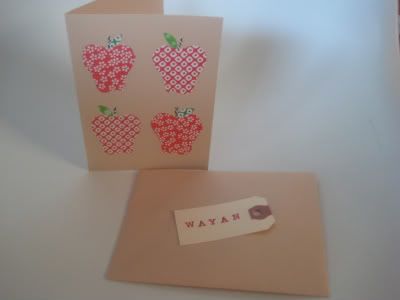 I also have a stack of creme postcards from Papersource that we used for our Christmas Cards last year that I have been slowly going through. Here, I whipped up a little Halloween card to send out with a gift. When it comes down to it, not only am I saving money but I am being creative and making things for people that I love. I know that I love receiving handmade goods so I might as well give them too.