I know I have been a bad blogger.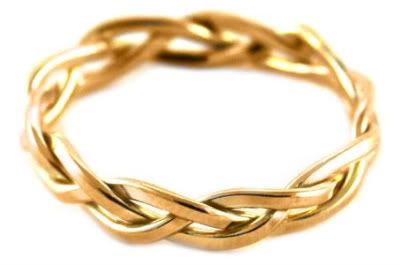 I am trying to take care of some little things for the wedding that can be done now and one of those is getting my wedding band made. I found one online and fell in love with it but then remembered that my parents gave me a ring when I was 16 that has four small diamonds in it that I never wear. Bario Neal was featured on
Snippet & Ink
and I was just enamored with their rings. Once I saw that they do custom work I emailed them right away with a picture of the original ring I loved and they said they could easily make it with the diamonds I have. It is going to be much cheaper and better for the environment. Bario Neal uses only recycled gold and they donate 1% to charity.
I am so excited to get my wedding band and show it to you all. We haven't looked for Steve's band yet but he wants something simple and silver so that shouldn't be too hard, right?
(images
Bario Neal
,
Melissa Joy Manning
, and
Yoon Jungyun
)